Only one person left living in my apartment - myself. Tonight is the first official night alone. Sounds great, doesn't it? Actually not.
Furthermore a lot of stuff moved out, too. The remains look a little bit chaotic. But those are the days for get things sorted, anyway.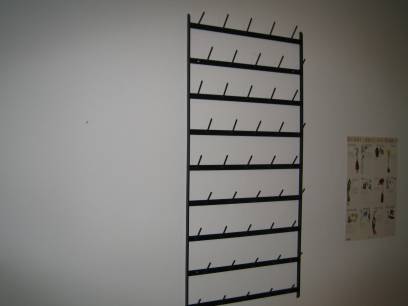 This structure hangs on my kitchen wall. A few hours ago this thing was full with cups and other kitchen things. A lot of empty spaces left now.