Made some experiments while walking to my car after the work. Tried to create figures made of light by shaking the camera in front of illuminated objects. Although I guess I'll have to practise a little bit more it's at least a starting point.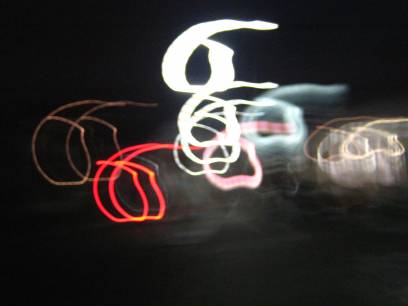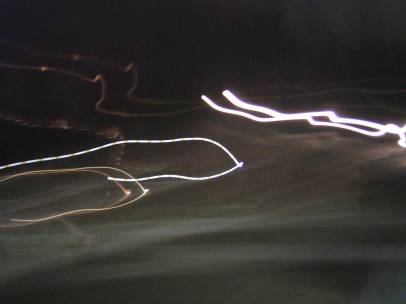 The climbing session in an indoor climbing centre together with the bearded man raised the day to 6 out of 10.
[Revision of this blog 10min later: Raised the day to 7/10 because of a non-pathetic conversation that happened a few seconds ago].

Probably the next two posts to this blog will come not until sunday because I go to Weimar.