A cake with little figures on top. Little lions playing football. Probably it's that Goleo lion - the mascot of the Fifa World Cup in Germany. I don't like mascots in general therefore Goleo had no real chance to enter my heart. But if you see it without emotions Goleo is a lion wearing a T-Shirt without any trousers. Would YOU trust Ronaldo dribbling without shorts? You know what I mean?
Well the figures on the cake were lions WITH shorts. Fake lions? I'm a little bit unsure what to think.
The cake was a donation of a colleague because of his birthday. I made the pics with the camera of my cellphone and forgot to fetch my piece of cake. I guess even a half naked lion has a higher IQ than me.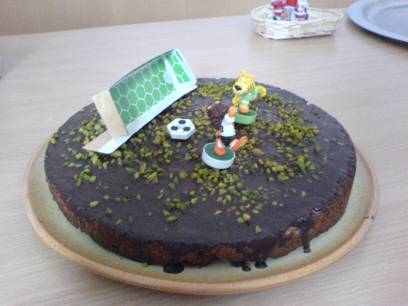 Goleo Cake - 9AM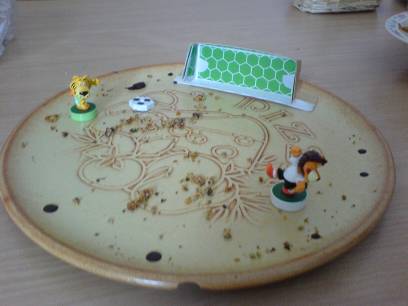 Goleo Cake - 10AM