I went to the zoo in Nuremberg. I really like animals but in general I don't like zoos because all the caged creatures making me feel bad.
OK, I went there and the giraffes and the small monkeys were real funny.
But the big gorillas and orang-utans looked very sad and hopeless. Their facial expressions were so similar to humans that it was frightening.
You sit inside a cage for your whole life with absolutely no change of getting back to your jungle.
Men can be real assholes.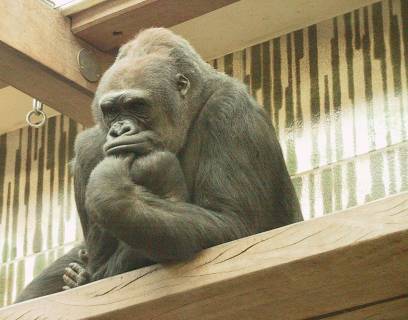 Just thinking about politics or being depressed?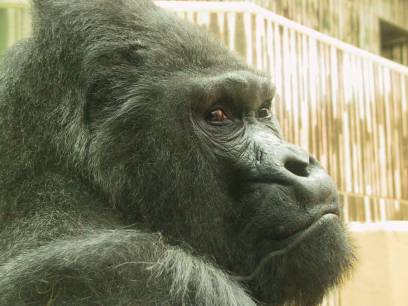 This is Fritz. He lives in the zoo for more than 40 years.