I was buying some food in a big supermarket in Nuremberg.
At the shelf for instant soup I saw something strange - a bra.
That's difficult to understand. Maybe the woman intended to buy the bra AND some soup and there was not enough money for both. Usually one decides to survive instead of looking sexy. Therefore buying food has priority 1. Well, but from a mankind point of view the bra would make more sense. Whenever it comes to preserve the human species (what requires some sexual acts) a bra is more useful than stupid soup.
But I guess I'm completely wrong with my bra-soup-theory.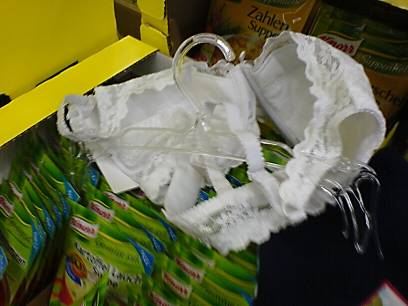 Furthermore I got the feeling in the supermarket that Easter is very close.