In Germany there's an old fashioned childrens game named "Tipp-Kick". It's a kind of soccer with two small players made of metal. No idea whether it's common in the rest of the world. I didn't played it for decades but today I had the chance to challenge the little son of my colleague.
I lost every game because the guy adapted the rules every time to take advantage of it. So I ended up in being not the forward but only the goal keeper made out of a yellow plastic bottle with lemon-juice.
Anyway - being transferred back to childhood for half an hour was superb.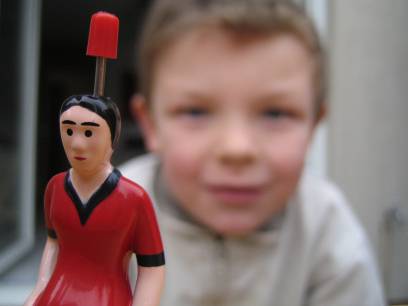 The little metal soccer player and the little cheater