This is an old tram car near the old Beard Street Warehouse in Brooklyn, NY.
The sun was just setting and although there were nice viewes over to Liberty Island I found the rusty surface of the wagon much more interesting. The yellow sunlight of the dying day made it look like ancient ice from a glacier.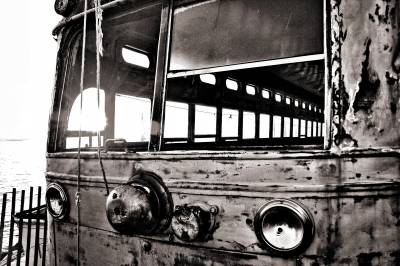 But of course Lady Liberty wasn't completely forgotten. I shot her through the old windows of the tram car.