For me a city is defined not only by it's famous buildings but also by it's inhabitants. The cityscape consists of thousands of faces.
Old ones, sad ones, thinking ones, happy ones.
Usually I try to capture some city faces with my camera. The last city for me to be given a face was New York. The diversity of different faces was really amazing.
The next days I'm going to show you a small part of my definition of New York. Naturally a very blurred one because I was only 2 days in NYC and I got only a glimpse at Brooklyn and Manhattan.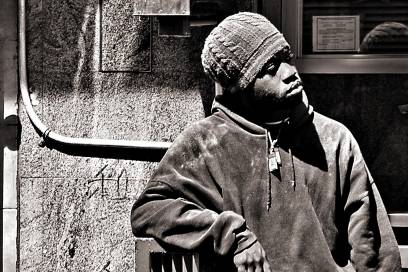 Lost in Thought