There is a really huge cemetery in Brooklyn. It is called Greenwood Cemetery and looks more like a park for sunny Sunday afternoon walks than a place for sadness.
If I would live nearby I would definitely visit it very frequently. A great place for reloading the internal batteries.

There was a sign in the cemetery saying "One Way". Well, I guess a cemetery is always one way - kind of.
But the sign is there and that must be for a reason. Maybe if the administration isn't that strict sometimes something would sneak out of the cemetery against the traffic. If that something is a memory of a nice person buried in the cemetery, I think it would be more than ok. In that case I'll ask my friend in Brooklyn to stealthy remove the signs.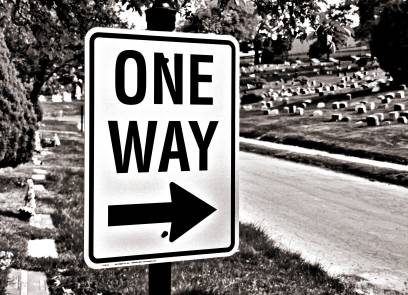 The sign was not the only strange thing in the cemetery. I found an empty bottle with drinking water. The brand of the water was "Life Water". Too bad that is was only a bottle for half a litre. I think that won't be enough for such a big cemetery.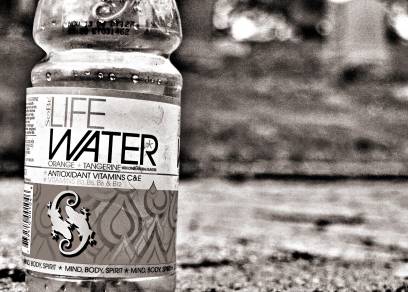 Sometimes the world can be very bizarre. I love it.