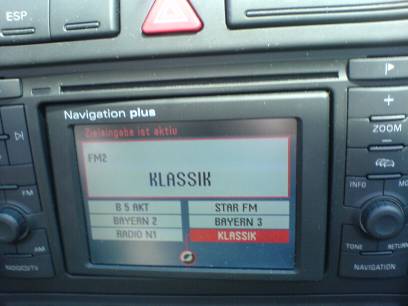 While driving to Nuremberg I switched the car radio to a station with classical music. They played "By The Beautiful Blue Danube" by Johann Strauss.
Usually I don't listen to classical music but this time it was different. Dunno why. Today was a very hot day so I opened the windows of the car. From minute to minute I pumped up the volume a little bit more and in the end I had a kind of classical-boom-car. Then I started conducting to the music with great gestures. Of course I have no idea how to conduct a waltz but for some reason the orchestra played great, though. Too bad that I only had one hand available for conducting and I have to admit that the lectern in a concert hall has some advantages compared with a car.
It was a great performance but unfortunately my orchestra got no applause because I was on my own again. I'd really appreciate to share such moments with some friends.
PS: It's not so easy to shoot pictures with the cell phone camera when you simultaneously have to drive your car and conduct an orchestra.