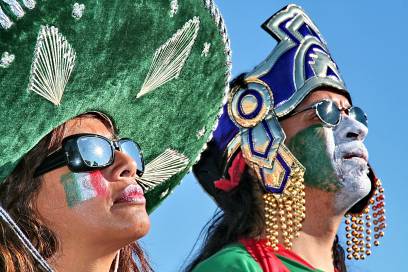 Two concentrated mexican fans.

Damn. The Soccer World Cup fever got me. I don't know whether this will end up in more and more postings about stupid ball games.
Today was the first match in Nuremberg: Mexico versus Iran. It was a very sunny day so I decided to have a walk around the stadium and to have a look at the official Fan Fest nearby.
Well, I have to admit, I was overwhelmed. I never expected so many fans from Mexico and Iran in Nuremberg. I was not allowed to go near the stadium because I had not ticket - naturally.
Therefore I watched the game in front of the giant screen for free. The atmosphere was unbelievable. One could hear the shouting of the crowd three times: From the nearby stadium, from the speakers beside the screen and from the thousands of fans in front of the screen.
The whole area was painted in green, red and white because the flags from Mexico and Iran look very similar.
The fans celebrated the match very peaceful and especially the Mexicans know how to party. Compared to the Mexicans us Germans look half-dead after a victory of our team.
A really great afternoon for me and my camera, the Fat Lotte.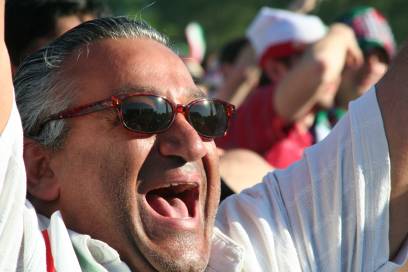 Iran draws level with Mexico - 1:1.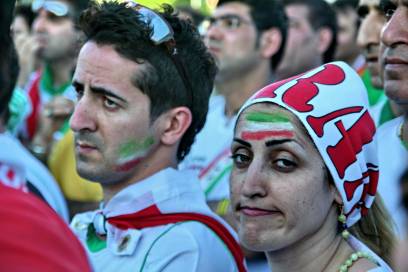 Iranian fans after the second goal of Mexico.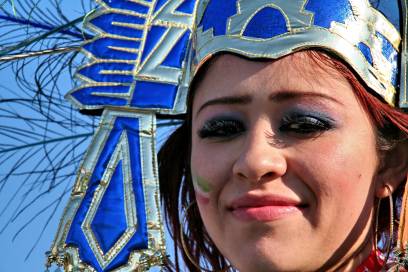 Aztec girl.
Many more of my pictures of the match are available [here...]

This posting goes out to a good friend in Mexico and her mexican fellows. Cel, your people are great!