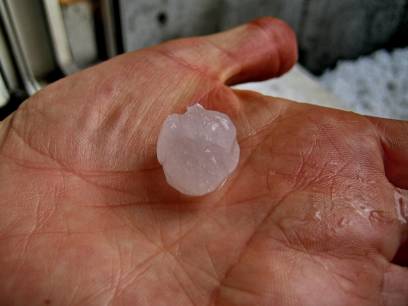 5 minutes after the hail storm

Today there was a summer storm. After a sunny noon all of a sudden big clouds appeared and it started to hail like hell. We have a room in the office with glass façade exposed to the storm side and it sounded like a battle with hundreds of machine guns. It's unexplainable to me how such icy things can develop in mid air - in summer. I wonder whether there are things like hail in sunny countries like Mexico, too.
Two hours later the clouds were gone and the sun rules the sky again. We were even able to sit outside in front of a restaurant and have dinner in the setting sun.

It's good to see that one can expect sun even after the strongest hail storm. Maybe it might need some time but one can count on it.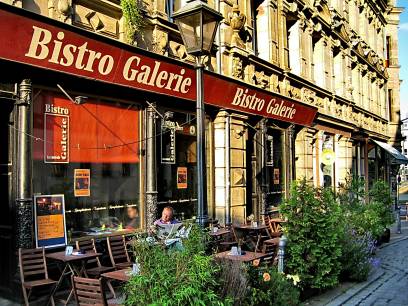 2 hours after the hail storm