On Saturday forenoon I usually shop some foodstuffs. Today I bought a honey melon. While unpacking the stuff back at home it came to my mind that the melon looked like the famous bald italian soccer referee Pierluigi Collina. He is known for his extreme facial expressions. I immediately tried to create some facial expressions of my Melon-Collina appropriate for some situations during a soccer match. I found it so difficult to represent a situation with a few strokes that I practised in front of the bathroom mirror.
In the end my Melon-Collina looked completely different that the real one. On the other hand I can claim that I had a soccer celebrity for a photo session on my balcony.
I guess eating the melon will now be not as easy as before - especially for me as a vegetarian.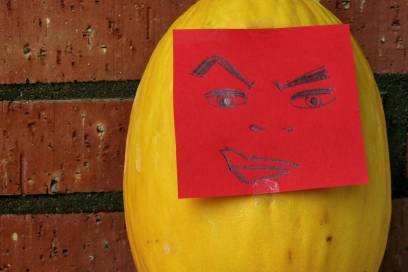 Hey, that was a nice sprint of mine.
I'm sure that looked very cool for the cameras.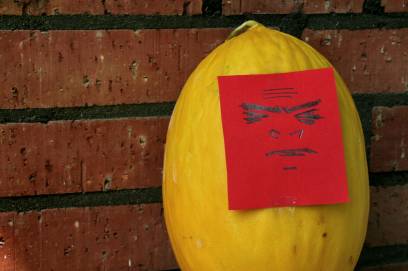 I can't stand that Beckham guy with his damn cute hair cut.
I'll reward him with a nice yellow card as soon as possible.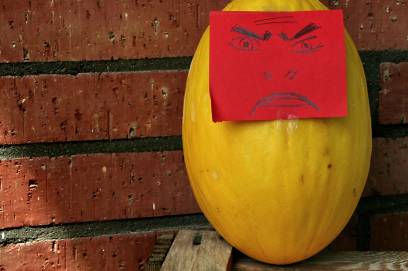 Don't try to fuck around with me. That was a red card you moron.
If you don't leave my pitch within 5 seconds I will give you a kick off
that you'll never forget.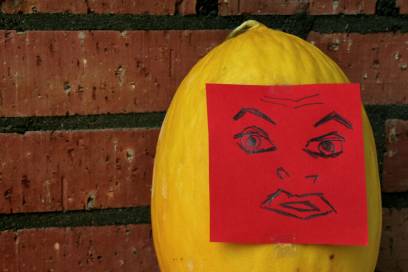 Oh shit, I completely forgot about the time.
I guess the match should be over since 20 minutes.
Maybe that's why the fans are constantly swearing.




Mirror-Front-Facial-Expression-Practising



The real Pierluigi Collina
(picture referenced from valechumbar.kaori.com.ar)