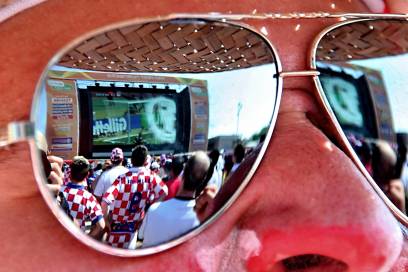 Another World Cup match at the stadium in Nuremberg: Croatia vs. Japan.
The sun was too hot to scream, the crowd consisted of 90% Croatians and the remaining 10% Japanese were very restrained and disciplined (exactly the way one would expect from Japanese). The match was boring for me (0:0) and so I shot some pics and went home again. Well, probably it's not possible to have such a great atmosphere like Mexico-Iran or England-Trinidad & Tobago all the time.

If you want, you can click through some pictures here...