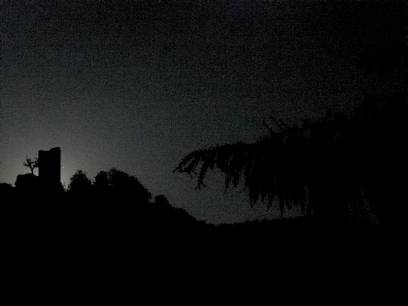 Ruin of Castle Neideck on a full moon night.

The first night-hike for months. We've been in the forest hunting for a Geocache named "Gollum's Home". It's a night-cache in one of my favorite valleys that can only be found when it's dark. The tour leaded us into into two caves after solving several riddles in the forest. I already knew the caves but I've never been inside with the goal of finding something. Unfortunately we missed one hint hidden in one of the caves and therefore we weren't able to find the final hiding place of the geocache. It was great to walk through the forest smelling all the different scents of wood, moss and soil and the odors were even more intensive when we left the cave. I liked the hike a lot although I got wet boots because I stepped into some puddles in the first cave.

My personal "highlight" of the night was when we returned to our car at the border of the forest. On top of the opposing side of the valley is the ruin of a medieval castle. The full moon was just behind the castle and created a wonderful black silhouette. We stood around for a long time just chatting and watching the moon passing the castle.

Now that I write this lines it's already 04:30AM and the birds begun to welcome the first bar of delicate red color above the horizon.
It's a pity that I miss that moments almost every night.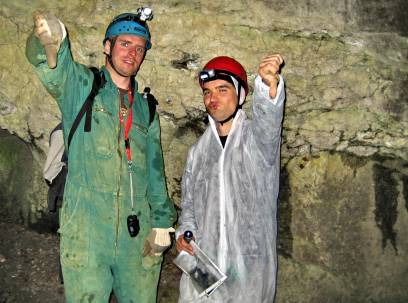 Unsuccessful but happy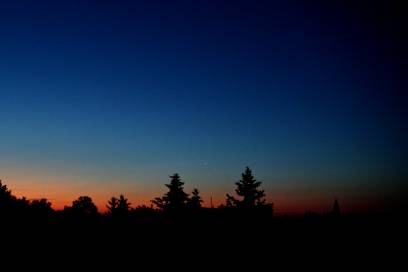 04:15 AM