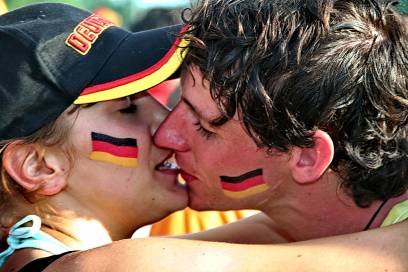 After writing the long posting about Song-Tracking I don't feel like writing another long one now.
Yesterday I watched the match of the German team versus Sweden - like almost every one in Germany. Our team won and this was another mental Ectasy pill for the german people. We had a great afternoon and a great night celebrating. This is not the restrained Germany I used to know. The people seem to be exchanged completely. You know what? I love the new Germany much more than the old one. I hope we can preserve this spirit as long as possible - beyond dropping out of the tournament respectively finishing it.

Here are a few impressions of my day. I will upload more photos as soon as possible (at the moment I have problems with my server).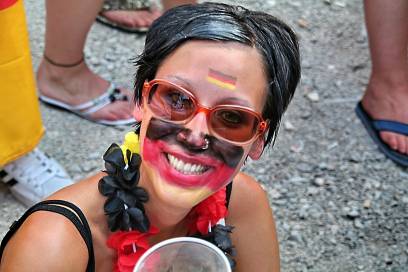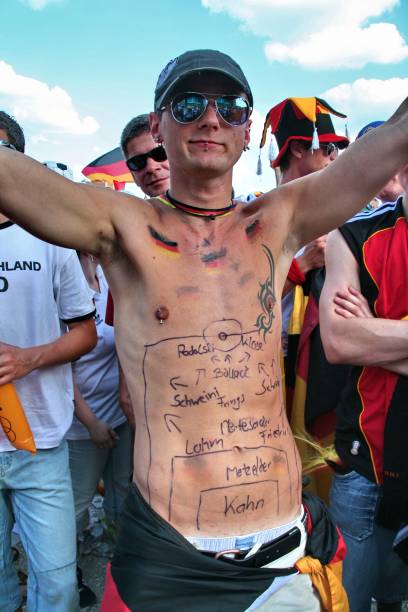 Soccer is a belly-thing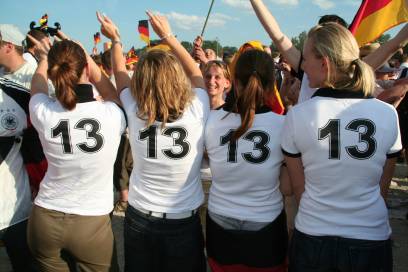 Is there a reason why all german girls are wearing shirts with
the number of Michael Ballack?