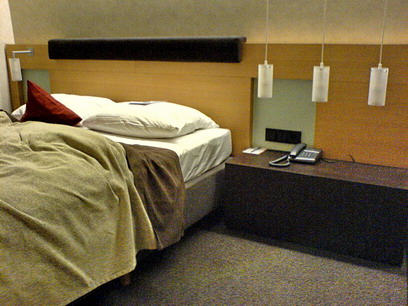 A Hotel room in Karlsruhe on a two day business trip. Everything in the room is kind of brown. It looks nice.
I'm travelling with two colleages and I was the last of us to check in. The others got the last two non-smoking rooms. For me there was only one of the ugly smoking rooms left. Strike! Everything smells awful like - well, smoke.
I'm wondering whether the brown color is not interior design but simply the remain of hundreds of smokers. Puhh. Hopefully I can move to a non smoking room tomorrow.