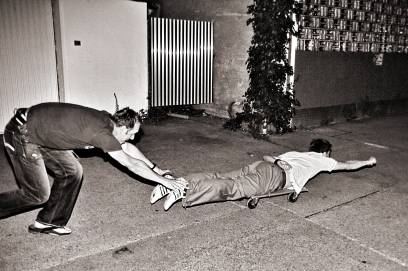 I just came back from a birthday party and it's already light outside. I drank a lot of Coke during the night and now I'm awake like hell because I'm not used to caffeine.
The party was funny. We had a lot of stupid talk, watched a muted version of Pulp Fiction and tried to remember all the dialogs - and we tried to feel like Superman.
The little wheeled platform used for moving furniture was really helpful to let us fly. It felt great in general but I didn't like the feeling of knowing that my nose is only a few centimetres away from the asphalt.
Now I go to bed and try to sleep.