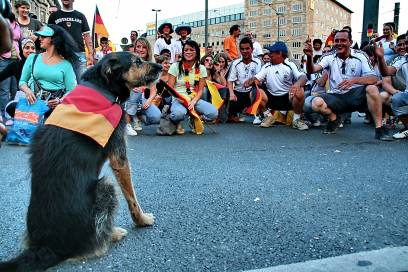 My knees felt like pudding during the whole damned match. Actually this is not a funny feeling for me. In this case I got aware of my tension at about every ten minutes, looked around, saw the other guys around me staring at the giant screen with the same tension and then I got this broad smile in my face and felt great.
The Quarter Final of the World Cup between Germany and Argentina created some new grey hairs on my temples but finally I survived and so did the german team.
This means that the party in Germany will continue until the Semi Final next Tuesday - at least. Oh my dear.
The party yesterday was affected by some new childish game the fans played all night. I call it the Humpa-Dance. Someone screams "Sit-down-sit-down" and all folks nearby join him in screaming rhytmically until the whole crowd is on their knees. The the initiator requests some single characters by yelling "Give me a H - U - M - P - A" and the crowd gives what he desire as loud as they can. As soon as he ask "And what does this mean?" all fans jump up, raise their hands in the air and sing some words that sound like "Humpa humpa humpa taterae" which is an old german party song. Very stupid, but also very funny. It was great to walk through the packed city of Nuremberg after the match and seing a few hunded people suddenly sit down around every corner.
I lost one of my friends for some hours because he couldn't resist sitting down whenever someone requested it. Yesterday night I didn't only feel like reaching the Semi Final but also a little bit Humpa.
Later the evening the italian fans joined the party because their team won against the Ukraine with 3:0. The Italians know how to party, too.
The picture above is from one of the Humpa-situations. It was funny because from my perspective it looked like the dog was the Humpa-conductor of the crowd.

Here are some more impressions from the Quarter Final and the party. If you are interested you can find a lot more of them here in my gallery.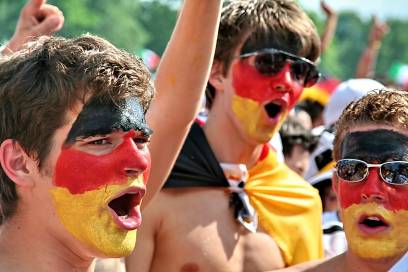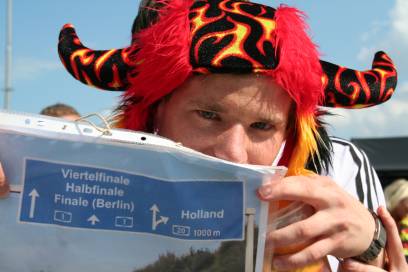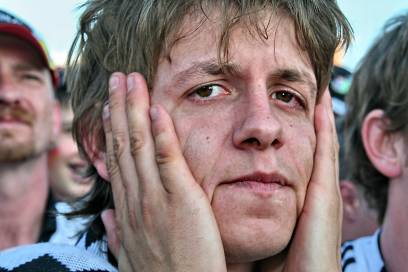 Argentina scores 1:0.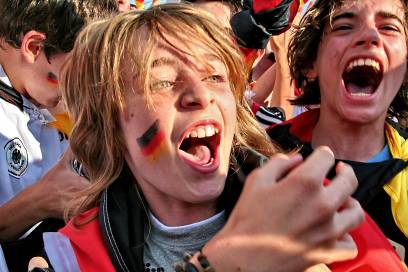 Surviving the penalty terror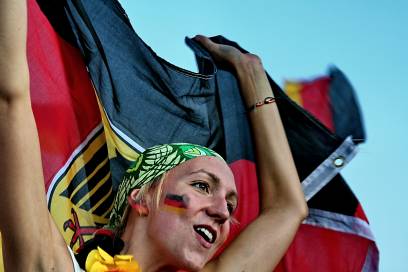 Germany did it again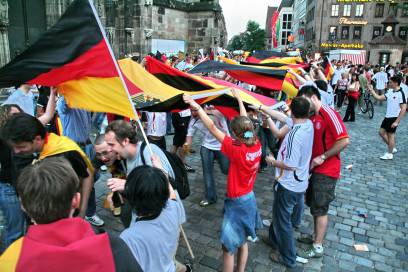 Flag Tunnel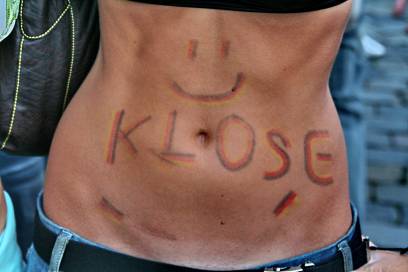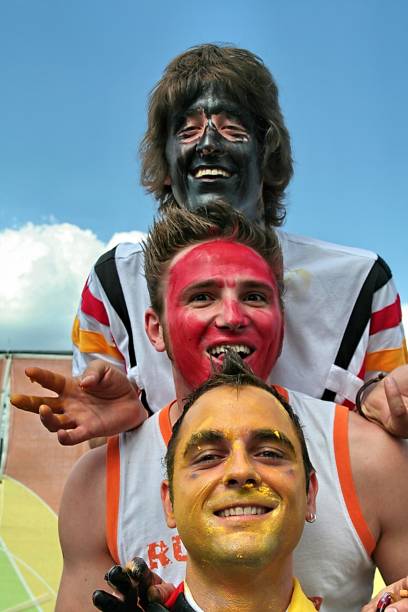 Human Flag