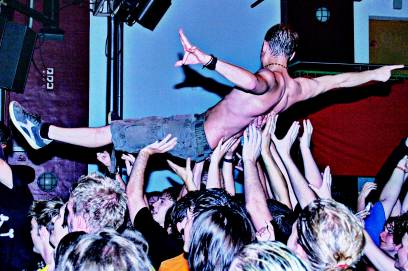 Shot during the yesterday's concert of the german band "Donots" in the club E-Werk in Erlangen.
You don't see what happens behind your back and you have to 100% trust in the crowd. LETTING GO at it's best.
I thought about when was the last time that I let go and trusted totally in others. I couldn't remember.
While writing this post I remembered that I wrote something similar a few months ago in my posting "Trust" from May 26th, 2006.