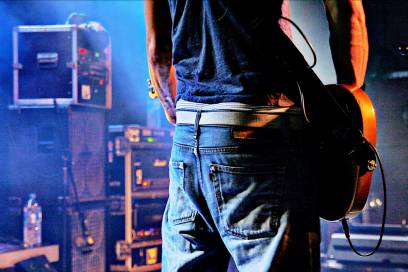 Shot on the concert of the "Donots" in E-Werk, Erlangen.
The hottest concert I can remember. Afterwards I was wet like after a swim in a river in full clothes. I had the Fat Lotte with me and took some photos during the first half of the concert. I was really surprised that the security girl didn't prevent me from bringing my SLR camera. The crowd jumped like hell so I wasn't able to resist. I parked my camera and joined them in jumping. After a few seconds I didn't care whether the liquid I felt was my own sweat or the one of the folks around me. Slippery, very funny and actually not disgusting at all.
Great concert!
I also enjoyed sitting in the beer garden afterwards with DMX and exchanging experiences about the most effective way of writing a shopping list.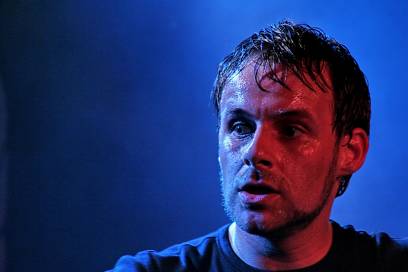 The Lead Singer of the "Donots"