In a few minutes I'll drive to Coburg. There's a Samba-Festival this weekend. I've already been there several times. It's awesome to be surrounded by the sound of hundreds of drums for a whole day.
It's also a nice contrast to see all the brasilian flags in the middle of the medieval town centre of Coburg.
I'll see whether it will be as much fun as the last years because this year I have to go on my own. One half on my friends doesn't care for Samba drums, the other half is busy.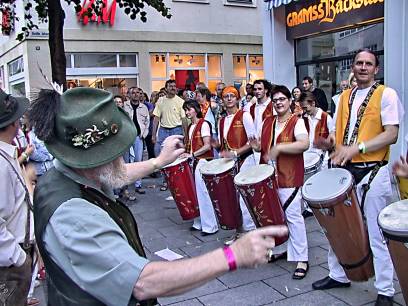 One of my photos of the Samba-Festival in Coburg last year.