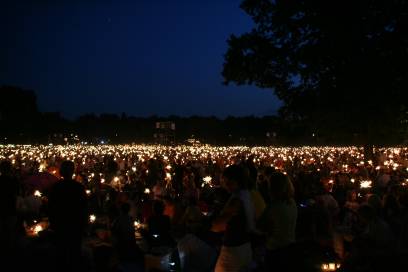 Every July there's an open air concert with classical music in Nuremberg. Supposedly the biggest in the world. I don't care for world records but I like the concert. It's for free and thousands of people just sit on a big meadow in front of the stage. It's amazing to see how diversed the audience is. It ranges from seniors wearing suits to young Punks with colored hair. Most of the people bring food and have a voluminous picnic. One can see groups with tables including a white table cloth, candle holders and champagne and others having a bottle of wine and some pizza. You lie on your back, observe the stars and listen to a symphonic orchestra.
I was not sure whether I should go because having picnic and watching the stars is not a great thing without accompaniment. I asked some friends but no one was interested so finally I decided to go on my own and just skip the picnic part.
After nightfall there was a singer on stage and the picnicing armada lightened sparklers. From one moment to the next the area was a surging ocean of light. I enjoyed the look a lot - especially with the appropriate soundtrack. The best thing was to observe the people while they were holding their sparklers. One could see a glowing in the eyes of almost everyone. Making people smile can be very simple. Great!
Apropos "making people smile": I started my way home immediately after the sparkler thing because I thought this is a good last impression. After a few metres I met my ex-girlfriend together with her new partner by coincidence. A few sentences of stupid small talk, a simulated "CU soon" and a lost last impression of light waves. Shit.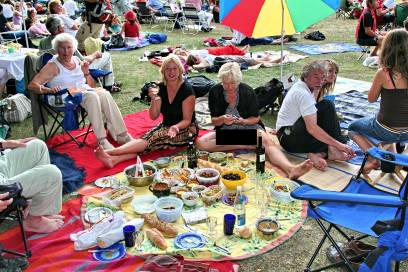 Picnic Classics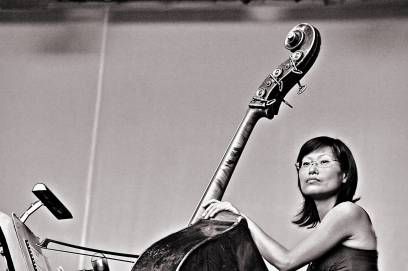 Small Musician With Big Instrument