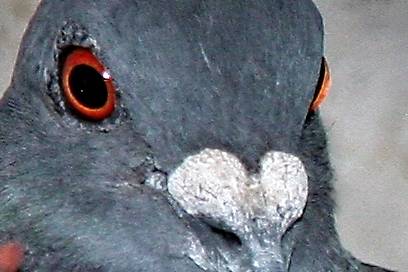 Hey, she's still there! Today I visited the garage dove the first time since May (see also posting from May 30th, 2006).
Not sure whether it's the same bird as the last time but it felt good to see that the apartment is still occupied.
Until today I was not aware that doves have orange eyes.