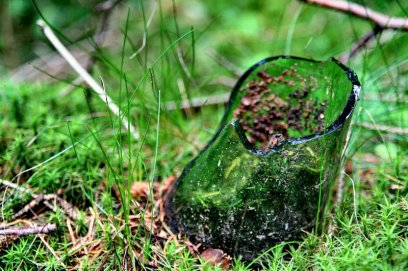 Even the trash followed the rule to wear a shade of green.
Click on photo to enlarge.
Today was a very good day.
I met one of my oldest friends. I hadn't met him for ages. A few weeks ago I asked him while chatting what his most valuable places in Germany are. He promised to show me some of them and today I got to know two of them. After an hour in the car and opulent brunch in a vegetarian restaurant he introduced me "the Doost". It's a small creek covered with hundreds of big round granite stones in a forest in the middle of nowhere. The boulders and the trees are covered with moss glaring in all shades of green. From time to time it was a little bit raining but this time it wasn't disappointing but intensed the hike. The forest was steaming and full of scents. The looks changed with every few metres. Absolutely amazing. And: It's not a tourist thing at all. The only bad thing was that both of us were stung by wasps - he one time and I two times. We were standing near a hole in the ground which was the nest without noticing it. All of a sudden my head was surrounded by the little beasts defending their home. I really can't help it - I'm afraid of wasps since I can think.
The second magic place was a little pond he used to bath in as a kid. We didn't bath but sat on a bench enjoying the afternoon sun and the loneliness of the place.
I like it when humans have special relationships to certain places and I like it even more when a friend shares his little stories with me.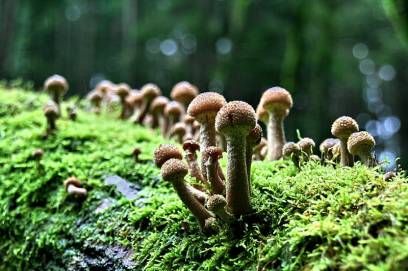 Click on photo to enlarge.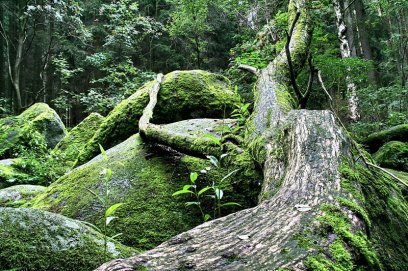 Click on photo to enlarge.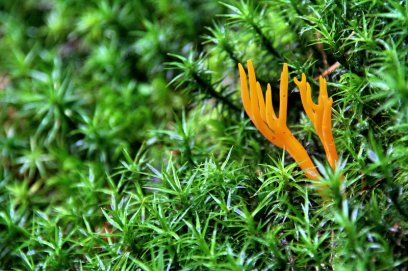 Yellow ghost-hand mushrooms. Click on photo to enlarge.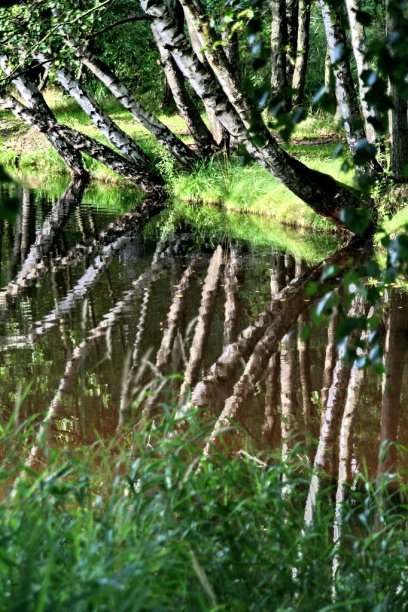 Birch reflections. Click on photo to enlarge.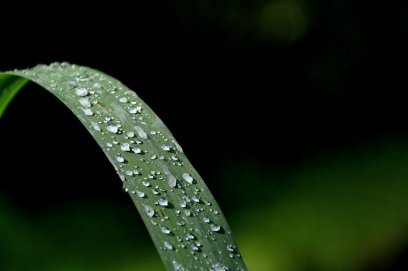 Rain as a value-adder. Click on photo to enlarge.