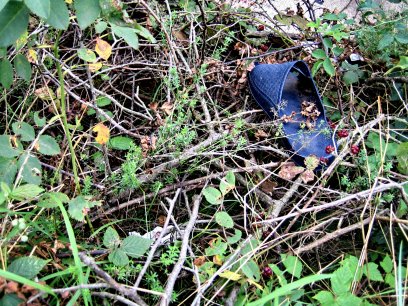 Another weekend with diving in some flooded quarries near Leipzig. We camped inofficially above the steep face and were the only ones far and wide. It was great to sit near the water and chat and even nicer to dive.
Hidden in a hedge near the quarry I found the flip flop on the photo above. I wondered where the other one might be but forgot about it a few moments later.
Some hours later we dived in the quarry and down there we saw an old beer barrel that some diver arranged at the wall. I didn't trusted my eyes as I saw what is on top of the barrel. You have to look very close.
I guess I'm the only person in the world who would be able to re-unite the flip flops again. But I won't. It's absolutely perfect as it is.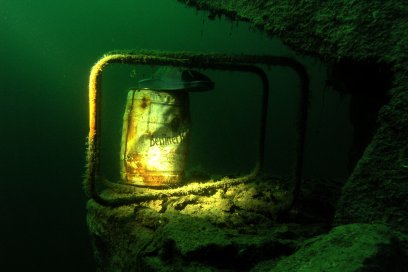 Thanks to R. for the underwater photo