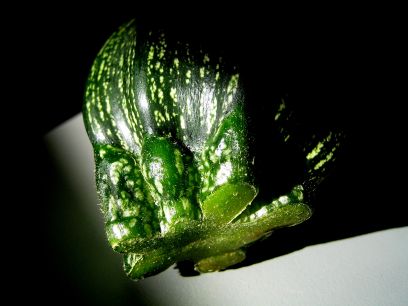 Zucchini is one of the most dispensable vegetables for me. It's not only that it tastes like nothing. Its because it looks so impressive and taste like nothing.
It grows like hell and if ain't careful it becomes bigger than desired.
The world is full of Zucchini-guys. Trying to grow big, looking impressive and lacking any taste, though.

A colleague gave me a monster of a Zucchini and and a recipe for Zucchini soup. I hope I'll like it. It's the last chance for those green things.