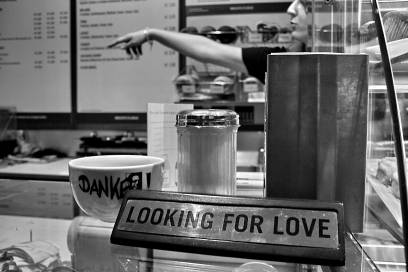 Sometimes it's very clear what to look for. And if you are very lucky there's someone around to show you the right direction.
Well, actually it was not that romantic. I asked the sales-girl whether the sign works. She denied and told me that simply the name of her boss is "Love".
Damn. But this would have been way to simple, would it?