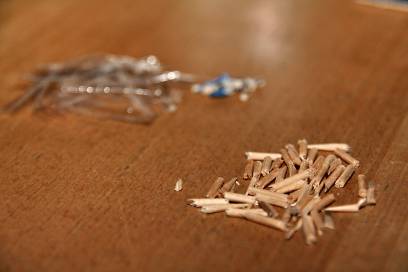 Going out with a fresh non-smoker can be very interesting. Some of the stereotypes about being nervous without cigarettes seem to be true.
The girl didn't know what to do with her hands and so she chopped almost all toothpicks she could find. She broke them down in accurate little pieces and separated the wooden pieces, the plastic wrapping and the paper into three different heaps. Very structured. After some time (and approximately 20 dead toothpicks) the service girl donated some lollipops to pretend her from unmounting more of the pubs' interior.
I'm really glad that nicotin addiction was never an issue for me and I hope, she will manage to keep her hands off cigarettes.