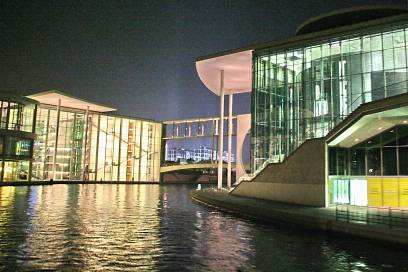 Government buildings beside the Reichstag in Berlin.
Looks like our power guys really care about our money.
I did a sightseeing tour of Berlin @ night by boat with some business partners. Although I hate to do such tourist trips in general I have to admit that it was quite nice to see the illuminated Berlin from the waterside.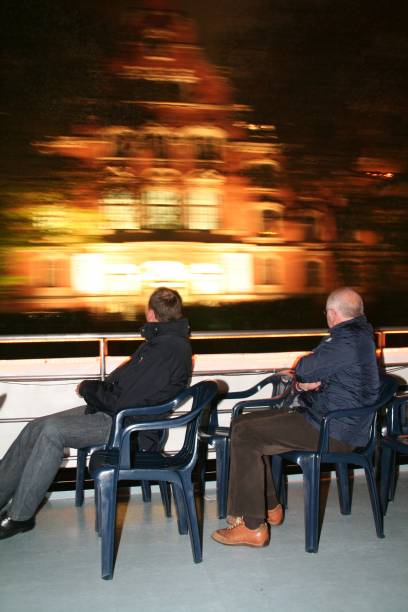 Rush-by-boat-sightseeing.

The most funny thing was that the boat was almost as high as some low bridges. We had to lean back to avoid bloody heads. It was dark, the boat was relatively fast and as soon as you heard a horn signal you had to be quick with making yourself flat.