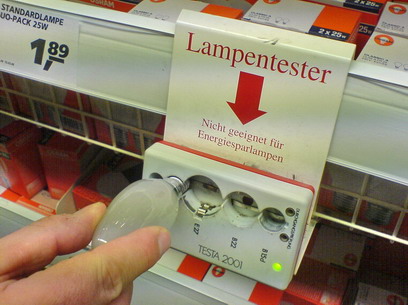 Do you know the bulb checker tools in super markets? To avoid buying a damaged light bulb you simply plug the new one into the tool and if it's working a light flashes or you hear a squeaking noise. A noise sounding like *maeeeh*
Wouldn't it be cool to have a life bulb checker, too? Whenever you are unsure about a situation you could use your life bulb checker and listen for the *maeeeh* sound.
Well, after thinking about it I came to the conclusion that I don't want such a thing. Although life is cheating on me some times I love the unpredictable aspect of it. Life would be turned into deep boredom.
*maeeeh*