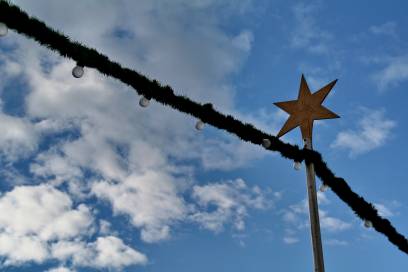 Yesterday I noted that the armament of the cities for Christmas is in its final state. The illumination in the streets is already assembled. Although it's not illuminated before Dec. 1st one knows that there is no escape.
OK, you're right, even I like it.
PS: This week I wrote posting No. 300. A lot of moments are already stored in this blog.