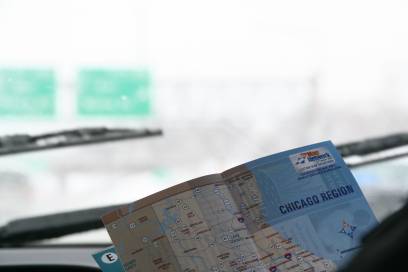 No proper map, a rental car, a journey through the outback and green road signs.
My two colleagues in the front seats discussed about the right exit from the Interstate.
I felt like the guy in "Elizabethtown", one of my favorite movies.
Every time they mentioned the number of an exit, I thought of a sentence Kirsten Dunst said in the move: "Don't forget: 60B".
Later on, after missing the right exit, my mind screamed "Did I miss 60B? Did I miss 60B?" like Orlando Bloom did.
I really really liked it and my co-workers had no idea why I was grinning like a lunatic. I never told them.