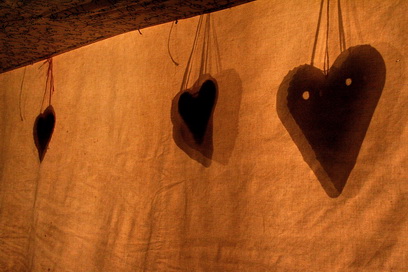 On many days during the year life seems to be very heartless and rude.
Yesterday I learned that this is not necessarily true.
Often there's a heart behind the curtain of life and if there's some light from the back you can see it shine through.
It's good to know that, isn't it?
The photo was shot at the Christkindlmarkt in Nuremberg a few minutes after it was closed. The vendor already lowered the curtains of his booth. I would have loved to make some more pics of the shadow hearts but after a few seconds he switched the lights off.