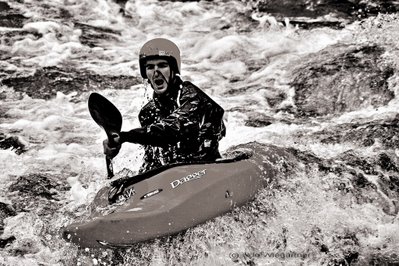 Click on photo to enlarge
Today I've been to Munich to visit an exhibition with photos of Andreas Gursky. It was very amazing (except the thousands of people). As always, I was not allowed to shoot pictures inside the museum.
If you have a chance to visit the exhibition: Do it!
[More information...]
Beside the museum there's a small river called the "Eisbach" ("ice creek"). It has a spot with a constant wave that is frequently used by surfers and kayakers.
Frequently?
Yes, frequently. Even in winter.
I saw some guys in full body neopren suits playing with the wave.
The air temperature was about 12°C (53°F) with rain now and then and I guess the water had cosy 10°C (50°C). The Eisbach has it's name not only by chance. I know from my scuba dives in flooded quarries here in Germany how cold water can be and I can tell you that my neprene suit is much thicker than the thin ones of the surfers.
That guys have my full admiration.
The episode teached me that there's almost always a way to do what you want to do - even a surf ride in the middle of a big city in winter.
I already started thinking about what "I" really want to do. No concrete ideas yet.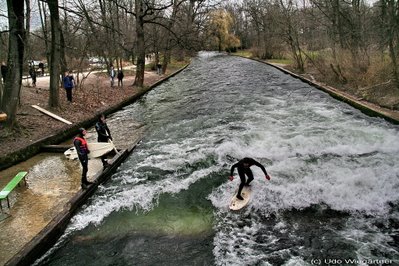 Click on photo to enlarge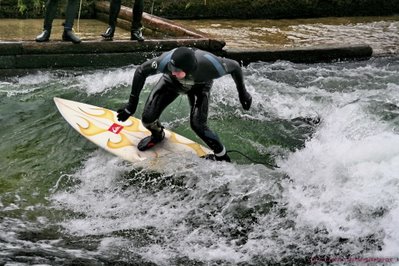 Click on photo to enlarge