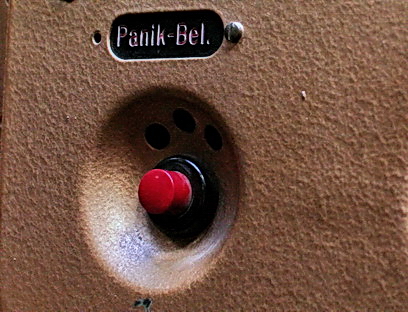 You are shivering, your heart speeds up, your palms get wet, you realize that you get goose flesh, you look hastily from side to side.
Wouldn't it be nice if you could just switch on your mental panic illumination to get rid of these feelings?
This switch was in a cinema in Nuremberg that is usually closed to the public. Today it was the location for a very nice modern opera-like play.
I'll tell you about it tomorrow. At the moment I'm too tired.