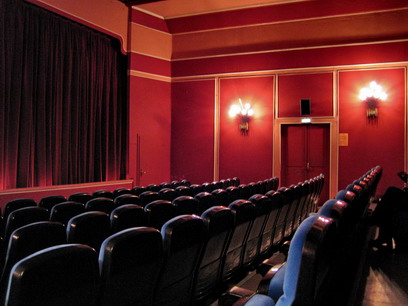 Have you ever been to the movies and were the only visitor? I had my first time a few days ago.
One of my favorite movie theaters in Nuremberg is the "Roxy". I like it because it shows the movies in their original language (which is usually English).
I learned that in other non-english countries it's not as common as in Germany to have all english movies dubbed with german voices. It's almost impossible to see a movie without stupid german voices here. It kills almost all atmosphere.
OK, I get only two thirds of the plot when watching in English but I prefer that by far.
At the moment they show the film "Babel" with Cathe Blanchett and Brad Pitt at the Roxy. But only early at 5:45PM. One hasn't to be a clairvoyant to predict that the queue at the entrance would be relatively short.
Actually they were showing the movie only because of me that day. No one else wanted to see it. Whow.
I bought some cookies and I fisseled with the wrapping as loud as I could - nobody heard me. I sat as upright as I could - nobody behind me was blocked. I made loud voices when soaking the last drips of my Coke through the straw - no one cared. I shot photos of the theatre - no one was bothered by the flash.
But apart from making noises with straws I like to discuss a movie afterwards with friends - this aspect was missing.