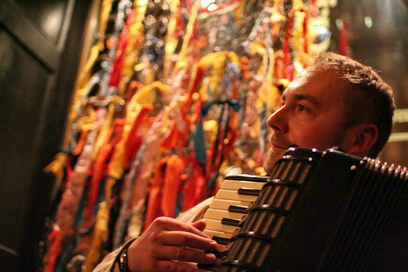 Fürth is kind of a jewish city. At least compared with other German towns in which the Nazi a**holes wiped out all jewish life almost completely.
Today I visited a Festival in Fürth with Yiddish Klezmer music.
I love this kind of music very much. It's that incredible combination of sad and melancholy melodies and vitality and happyness at the same time. It seems that a clarinet can change it's mood within a second.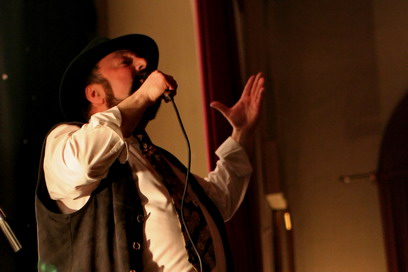 Several local Klezmer bands played in pubs in Fürth and people hopped from one place to the next. It was great to hear different styles of Klezmer on one evening. Although all places were were crowded I forced my way to the stage (or the corner of the pub in which the band played) to shoot some photos.
The bearded guy was sparkling with vitality. Not just a little but really really fond of life. Great to watch and great to listen to.
The other band was called "
Global Shtetl Band
" and played not only classic Yiddish songs but also Klezmer songs that sounded like Buenos Aires or Miami. I was not able to stand still.
I learned that the Yiddish language sometimes is richer than German. It has even an affectionate form for the simple word "You" - called "Duzhe". I like rich languages.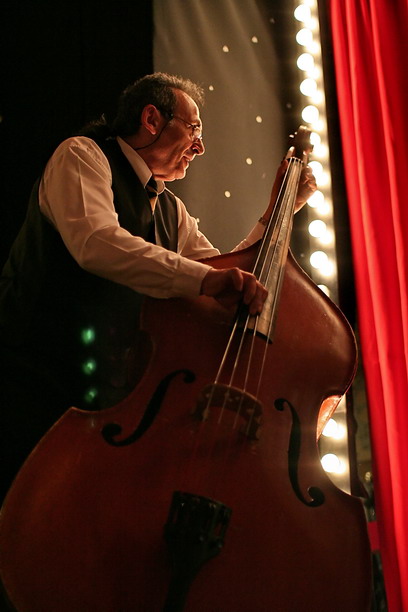 Too bad that no one joined me. For some reason none of my friends like this kind of music.