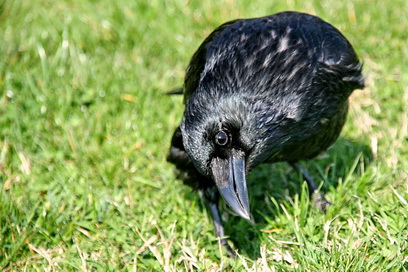 I'm back from Vienna. A long and exhausting week but far more interesting and far more funny than I thought it would be.
I even met Mrs. Crow. She had something important to do in front of the Hofburg in Vienna. It took me quite a while to get that close and it wasn't obvious to me whether Mrs. Crow liked me or not.
Vienna is awesome - especially on the first warm sunny day in spring. I'll show you a few more glimpses of the city in the next days.