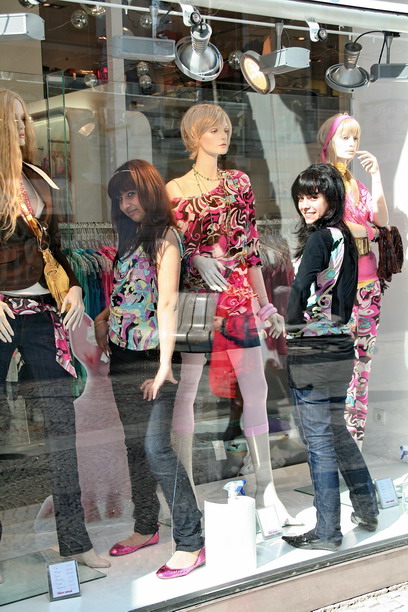 During a walk through Vienna I saw two salesgirls decorating the shop window of a clothes shop. I liked the coexistence of lifeless display dummies and human beings.
I waved at the girls and tried to asked them with gestures through the window whether I can shoot a photo of them.
Instead of a simple nodding instantly both of them started posing like models. They moved, turned around, put their hands on their hips and looked like on a real photo shooting. Crazy how fast girls can change their behaviour completely. No man would be able to do so - at least not me. So I turned into a famous fashion photographer and jumped around in front of the window with a big grin on my face. I guess the girls liked it, too.
Some passers-by stopped and watched the fashion shooting and I'm pretty sure that they had no clue what was going on. I tried to capture the reflections of the watching passers-by in the window but I failed on that.
Anyway, the scenery was great even without capturing the whole thing.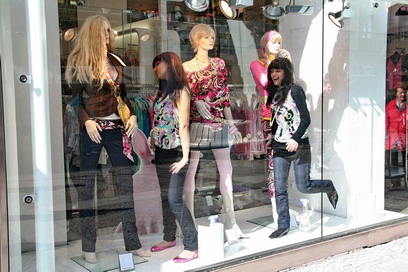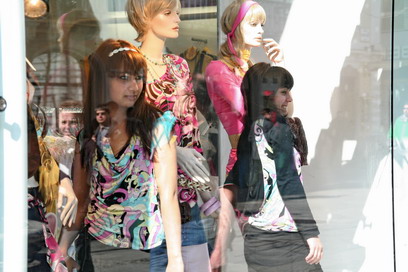 Maybe I should send some paper prints to the shop.