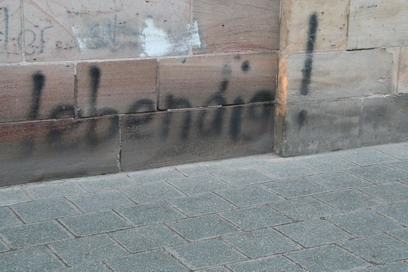 Alive!
The wall of a church in Erlangen.
How to know whether you are alive or not?
I found one proof: A few minutes prior to shooting this photo I visited a small human being in the hospital. It was only a few hours old and made unbelievable cute little noises while eating - like a kitten.
I can't imagine that I'm not alive as long as I'm able to hear such things and to touch little fingernails. Far from that.
By the way: I broke the barrier of 400 postings last week. How cool is that?