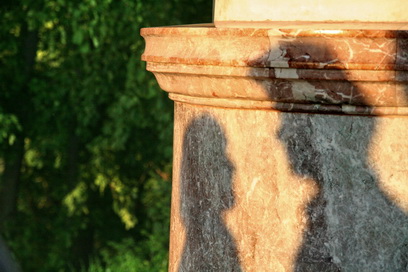 Saturday afternoon I did a wonderful digital hunt with a friend. We drove to Munich more or less spontaneously to shoot some photos.
On our walk through the sunny English Garden I showed him the Monopteros temple I visited last summer on my "
Summer in the City Day
".
This time some people sat around the pillars enjoying the late afternoon sun.
I saw a couple caressing each other. I didn't dare to take photos without asking and I didn't want to disturb them.
Therefore I shot their shadows on a marble column. It was amazing to watch only the shadows instead of the people itself. It seemed to me that a situation can be much more intense if you reduce it to the absolute minimum.
Do you think this would work with love itself, too?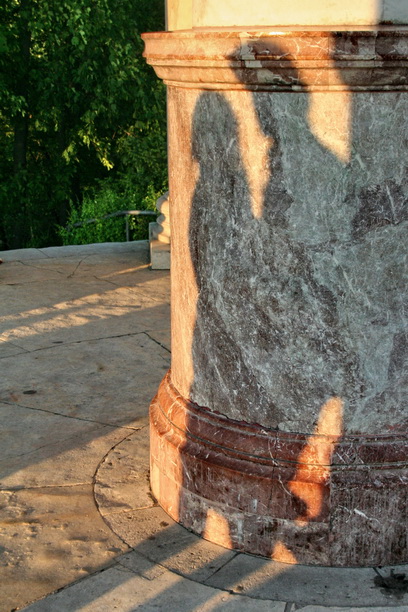 It was a really great day with some fascinating talks to new people. Crazy to realize what a big door opener my Fat Lotte (my camera) can be.