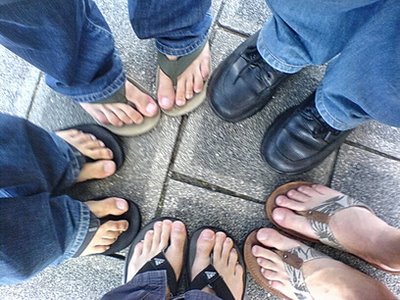 One of the persons on this photo is different. Find out who!
Most of us want to be belong to certain groups. In parallel most of us want to be unique. Is this a contradiction by default?
I don't think so.
For this photo I was glad that I belonged to the Flip-Flop group because it was a damn hot day. I guess the colleague with the black shoes suffered a lot but he didn't dare to moan because he wanted to belong to the cool Flip-Floppers *grin*.