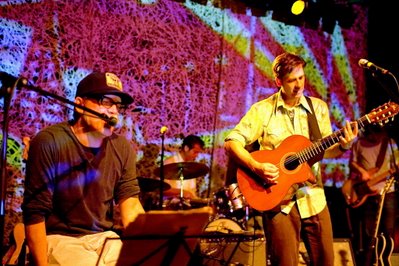 Click on photo to enlarge
A concert in Erlangen. The band Lambchop started and Calexico was the headliner of the small gig. Both bands played nice but the best part was when the members of Lambchop entered the stage during the gig of Calexico and both gangs played some songs together.
Even if they played not as flawless as possible while improvizing, they seemed to have a lot of fun.
It was a hint for me that things that you do together don't have to be perfect to be better than perfect things you do on your own.
PS: I really love my 30mm/1.4 fixed lens to shoot concert photos without flash.