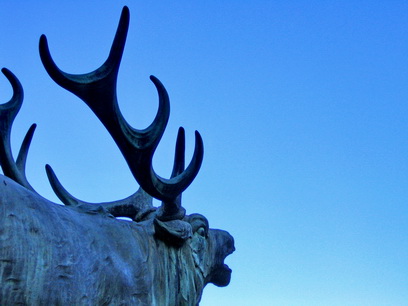 My posting about
Boo
came to my mind when I saw that deer statue.
One option to life is to wait that life jumps in your way.
One other option is, like the deer does, to scream as load if you can
"Hey, you frigging life. Here I am. Come and blow me away if you dare"
.
Maybe I should try the latter option soon.