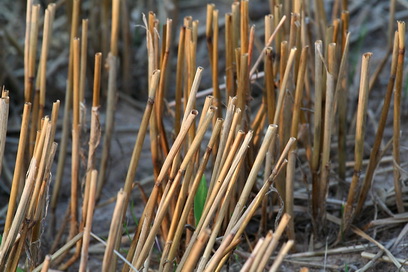 This day had a special smell. It was a yellow/grey smell that sways in the warm air of a summer evening.
That smell of freshly harvested straw is one of the most intense smells I can think of. On one side it reminds me of my childhood and the attempts of running bare feet across a stubble field. On the other hand it's an indicator that the summer switched into it's final phase.
Anyway, my nose is already drunk with the smell.
What is
your
smell of the day?