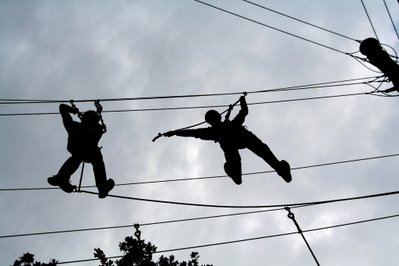 Click on photo to enlarge
Some things can't be done alone. You need someone to give you a hand and in some situations you need even someone sharing a risk with you. It's great to see a hand streched out in your direction when times are tough. Teamplay can be very motivating - at least for me.
The photo is from an internal company event last week. We took all our developers and technickal folks to a High Rope Parcour. It seemed to me that most of them liked it.