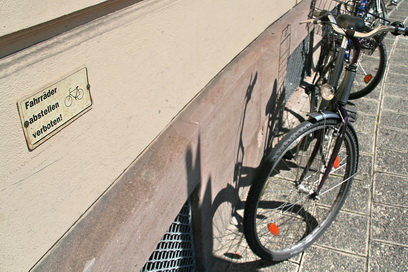 It's forbidden to park bikes
Everyone is a little rebel from time to time. Probably a minimum amount of disobedience is mandatory to give you the impression that you can do whatever you want.
Although it's an illusion and you know about it, being just a little disobedient may feel good occasionally.
I shot the two photos in Erlangen and Bayreuth and they made me smirk.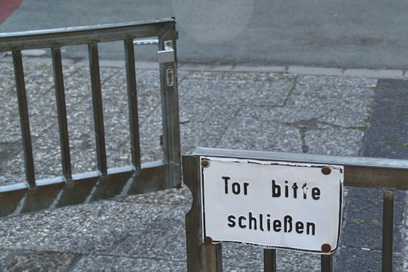 Keep door shut