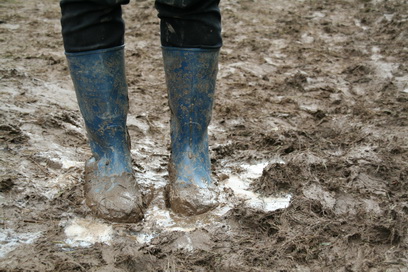 I spent a weekend out in the mud - literally. The Taubertal Festival 2007 is a 3-day Open Air with a lot of rock music und usually with constant rain.
The most important pieces of clothing were rubber boots. It's been years since I covered my feet with that sexy things.
Rubber boots remind me of some situations in life: You are standing in the middle of a puddle of mud that life arranged under your feet. Actually it should frighten you because of all the dirt and due to wet feet.
But - but you were clever enough to wear your protecting gear. Rubber boots around the sensitive area of your mind. Life can rain down like cats and dogs but you don't let come it close to you - there's always a layer of thick rubber between you and life.
OK, you look damn stupid in your mental rubber boots but you stay dry.
Stupidly sometimes I think that the few muddy guys that jump cheering through the mud are happier.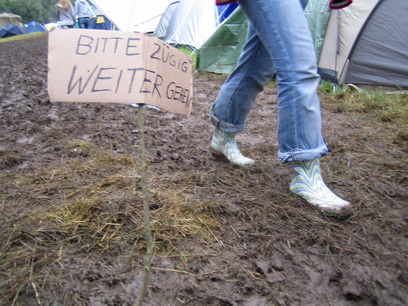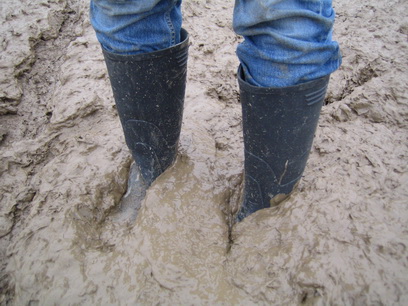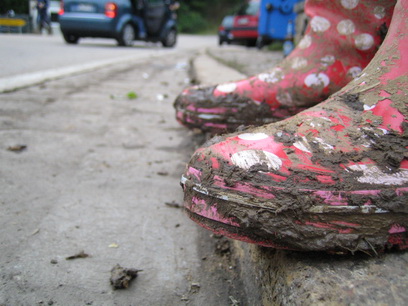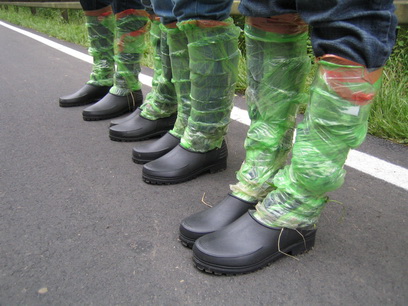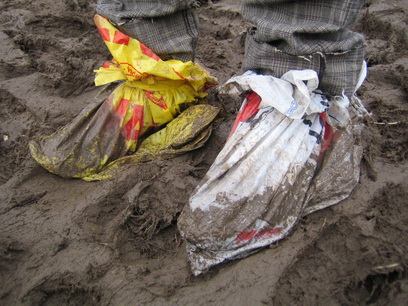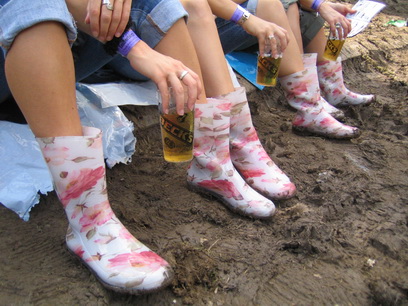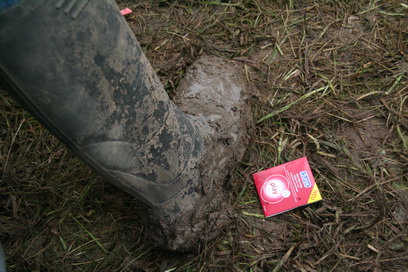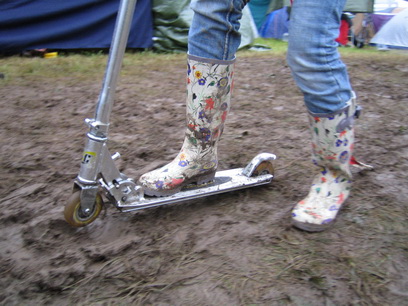 If you want you can see more of my rubber boot photos of the weekend
[here...]