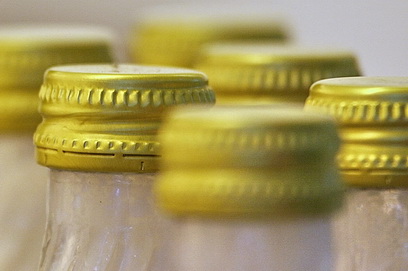 You can rub the bottle as long as you want. As long as the bottle is locked, no genie will come out.
Process description:
1) Get rid of this damn restraining bottle cap
2) Rub the bottle
3) Think about your wish
Oh - I forgot an important step between 1) and 2): Find someone that wants to rub.
I'm a genie in a bottle, baby
Come, come, come and let me out
(Chrisina Aguilera - Genie in a Bottle)